Up to $18,000
Downpayment Assistance
for Qualified Homebuyers!
"I never knew these programs existed, but I found the down payment help we needed and we bought a home near family." -Anna Rendall
The California Homebuyer's Downpayment Assistance Program is a state program designed to help qualified homebuyers buy a home!
This 90 Second Video Helps Explain..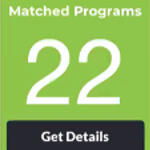 How is this possible?
Check out the video.
Check Your Eligibility Now
Enter Your Accurate info
and instantly see results
PLUS
I'll email you the list of exact programs you qualify for based on your address and income on the next page.
Your list of programs will be emailed to the email address you provided.
Copyright 2021 The Gallatin Group at Keller Williams VIP Properties CalDRE#02057954
Each KW office is independently owned and operated. If you have a relationship with a brokerage, please disregard this offer.
Down Payment Resource is the source of this information. No guarantees of accuracy or promises of assistance are implied. All rights reserved.
Thank you!
Call Chris at 323-447-6989 and he'll put you in touch with a local lender who can answer your questions about these down payment assistance programs. #freemoney!
You'll learn specifics about who to call, what papers you need and more.